A heart in love with beauty never grows old. "Ancient Turkish proverb"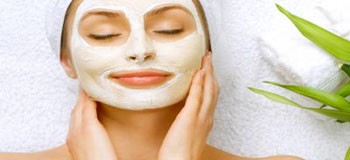 VISAGE
FACIAL CLEANSING € 30,00
ACTIVE PURENESS : (recommended treatment for all skin conditions including the very delicate, especially suitable for impure, oily, prone to Acne skins. It balances the levels of sebum and hydration) € 35,00
SKIN RESONANCE : (decongestant treatment that rebalances and protects reactive skin prone to redness, capillary fragility; it soothes and calms sensitive and damaged skin, nourishes and replenishes providing vitamins and antioxidants) € 35,00
SACRED NATURE FACE RITUAL: (treatment suitable for all skin types, even the most sensitive with moisturizing, nourishing, protective and detoxifying effect made with BIO ECOCERT products) € 35,00
CKRONO REVERSE : (Treatment that promotes cell renewal and stimulates an immediate restoration of a bright skin color, improves skin profile with reduction of skin discoloration, wrinkles and signs of acne, for marked, opaque and pigmented skin) € 35,00
LONGEVITY FACE TREATMENT (anti-aging facial treatment that rejuvenates and replenishes the tissues thanks to a double corrective and protective action against the signs of aging, leaving the skin vibrant, full of energy and lifted) € 45,00
* N.B : The face treatments will be carried out with COMFORT ZONE products.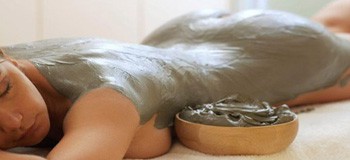 BODY
HOT/COLD BANDAGES (specific treatment for lower limbs with problems of poor blood circulation) € 18,00
BODY SCRUB (EXFOLIATING) TREATMENT (specific treatment to renew the cells of the superficial layer of the skin, indicated in the pre-summer period in order to facilitate a more uniform tan and a more compact skin and in the post summer to eliminate dead skin cells and skin discoloration, for a velvety skin touch) € 35,00
ANTI-CELLULITE MUD TREATMENTS (specific treatment for cellulite and loss of tone, followed by a specific massage) € 45,00
* N.B: The body treatments will be carried out with COMFORT ZONE products.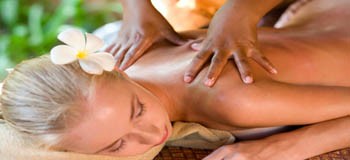 FACE - BODY MASSAGE
FACE MASSAGE ( 15 MIN ) € 15,00
FOOT MASSAGE ( 15 MIN ) € 15,00
LOCALIZED MASSAGE FOR BACK OR LEGS ( 25 MIN ) € 25,00
RELAXING BODY MASSAGE ( 50 MIN )
DECONTRACTING BODY MASSAGE ( 50 MIN ) € 40,00
LYMPH DRAINAGE BODY MASSAGE ( 45 MIN ) € 40,00
HAEMOLYMPHATIC BODY MASSAGE ( 60 MIN ) € 50,00
CANDLE MASSAGE ( 50 MIN ) € 50,00
CHROMOTHERAPEUTIC SHOWER € 20,00
* massage services include (chromotherapeutic shower, herbal tea served in the cabin, bathrobe, disposable slippers, disposable briefs)*N.B: The massage treatments will be carried out with COMFORT ZONE products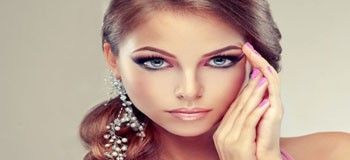 MAKE UP
DAY / NIGHT / CORRECTIVE MAKE UP € 20,00
CORRECTIVE MAKE UP
BRIDAL MAKE-UP (It includes 1 test) € 130,00
MAKE UP CORRECTION €5,00
FAKE EYELASHES APPLICATION € 25,00
*N.B : The make up service will be carried out with NEE MAKE-UP MILANO products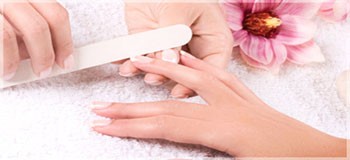 MANICURE
BASIC MANICURE € 10,00
DEEP MANICURE ( scrub + mask ) €15,00
SEMIPERMANENT NAIL POLISH APPLICATION € 20,00
GEL NAILS RECONSTRUCTION WITH LENGTHENING € 60,00
GEL APPLICATION ON NATURAL LENGTH € 25,00
BASIC NAIL POLISH APPLICATION € 3,00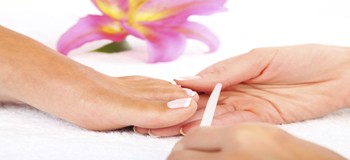 PEDICURE
AESTHETIC PEDICURE € 13,00
CURATIVE PEDICURE € 15,00
FEET SEMIPERMANENT € 20,00
FEET GEL € 25,00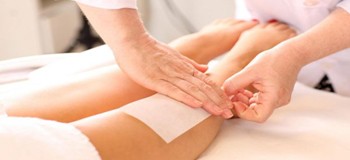 DEPILATION
LIP DEPILATION € 2,00
EYEBROWS DEPILATION ( cleansing ) € 3,00
EYEBROWS DEPILATION ( shape ) € 5,00
FULL LEGS DEPILATION € 15,00
LOCALIZED LEG DEPILATION € 8,00
GROIN DEPILATION € 5,00
GROIN DEPILATION ( brazilian method ) € 8,00
ARMPITS DEPILATION € 5,00
ARMS DEPILATION € 10,00
MAN DEPILATION
LEGS DEPILATION € 22,00
CHEST DEPILATION € 15,00
BACKSTROKE DEPILATION € 15,00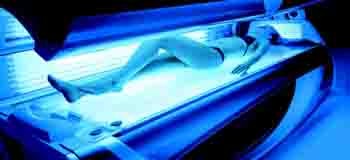 SOLARIUM
SHOWER SOLARIUM ( single ) € 8,00
SHOWER SOLARIUM ( single ) € 8,00
SOLARIUM PENTAFACCIALE ( single) € 5,00
PACKAGE 5 SESSIONS OF SHOWER SOLARIUM +1 FREE € 40,00 INSTEAD OF €48,00
PACKAGE 10 SESSIONS OF SHOWER SOLARIUM + 3 FREE € 80,00 INSTEAD OF € 104,00
PACKAGE SOLARIUM PENTAFACCIALE 5 SESSIONS € 20,00 INSTEAD OF € 25,00
PACKAGE SOLARIUM PENTAFACCIALE 10 SESSIONS +1 FREE € 40,00 INSTEAD OF € 55,00